Offering 1on1 Online Traning & Elite Performance Team Training
For the longest time I avoided getting this company into online coaching services as I did not feel as though there was a way to deliver the same quality coaching I strive to deliver in person. Thanks to my platform on Trainheroic, I was proven wrong. Since 2020 Coach Dusseault Conditioning has been building an online strength and conditioning platform with the aim of delivering to every client the same top quality we deliver in our facility in Calgary Alberta.
Through this time we have;
Filmed over 200 videos for our exercise library, showing every online client an example of every exercise in their programs, as well as written "Points Of Performance" to ensure that when you are training with us you are doing everything properly, whether your coach is in the room or not!
We have built an online training system to provide all of our online clients consistent accountability, unlimited access for questions and video review with their coach, as well as face to face check ins! 
1 on 1 Online Strength & Conditioning
Coach Dusseault Conditioning online training is designed for individuals looking to truly make a change. Bring a coach onto your team to build a plan, execute and finally get the results you have been looking for! 
Options available for athletes & general population clients
*** Now offering basic & elite packages***
Every client receives:
30 minute initial consultation & pre-training questionnaire (click link below)
Full access to Coach Dusseault Conditioning Training Platform  & video library through Trainheroic
Unlimited access to their coach for video review, questions & other needs directly through our Trainheroic Platform
To learn more about pricing & program options please fill out the pre-training questionnaire.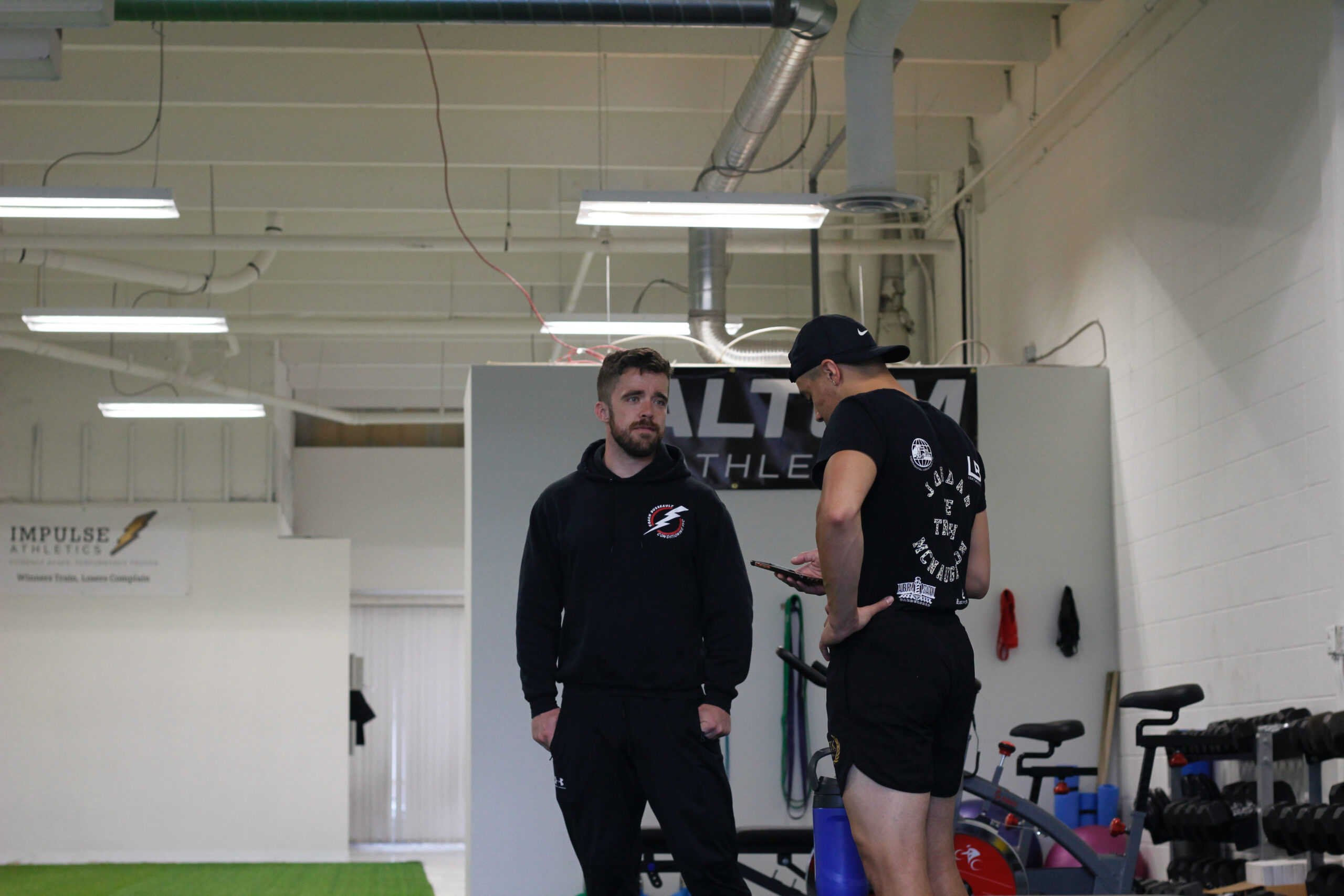 Elite Performance Team Training
To put it nicely, most "dryland" programs used by teams these days are a joke. There is little to no thought put into the team schedule and they are run 1-2 hours a week by a tired coach who doesn't know what's going on.
That is why Coach Dusseault Conditioning has created this service. Our In-Season Team Training programs give you and your organization a full training schedule designed specifically around your team schedule and with their needs in mind. Your players will have their training program delivered straight to their phones. You and your players will also have unlimited access to their coach through our online mobile training app.
The team (coaches included) will get a full pre-season walk through of the training app, the goals of the training season and an introduction to myself and my team
Every athlete is given access to my Trainheroic Online Coaching Platform
Minimum monthly team coaching staff meetings over a video call to discuss the upcoming schedule & make necessary program changes

Athletes have unlimited access to ask questions and get videos reviewed of their training 

Athletes must log sessions into training app to show continued progress

Coaches have access to monthly reporting on team training progress