Cayde Augustine – WHL / SJHL Veteran
Kenny has done a world of wonders with me this off season. He has made me understand the importance of smart training, and how to incorporate what I do in the gym onto the ice. Through Covid and not being able to do much at the beginning of the summer, Kenny still put together a plan so I could train from home. He is dedicated to his athletes and strives to make them better in everything they do. He has helped me become more powerful and strong in my game. He has helped my game in ways I didn't think could happen. He is also always there for support and will do anything he can to help. He's more than a trainer and has become a friend. I'm beyond thankful for what he has done for me this off season and I'm looking forward to getting back in the gym with him next year!
Cayde Augustine – #34 – MooseJaw Warriors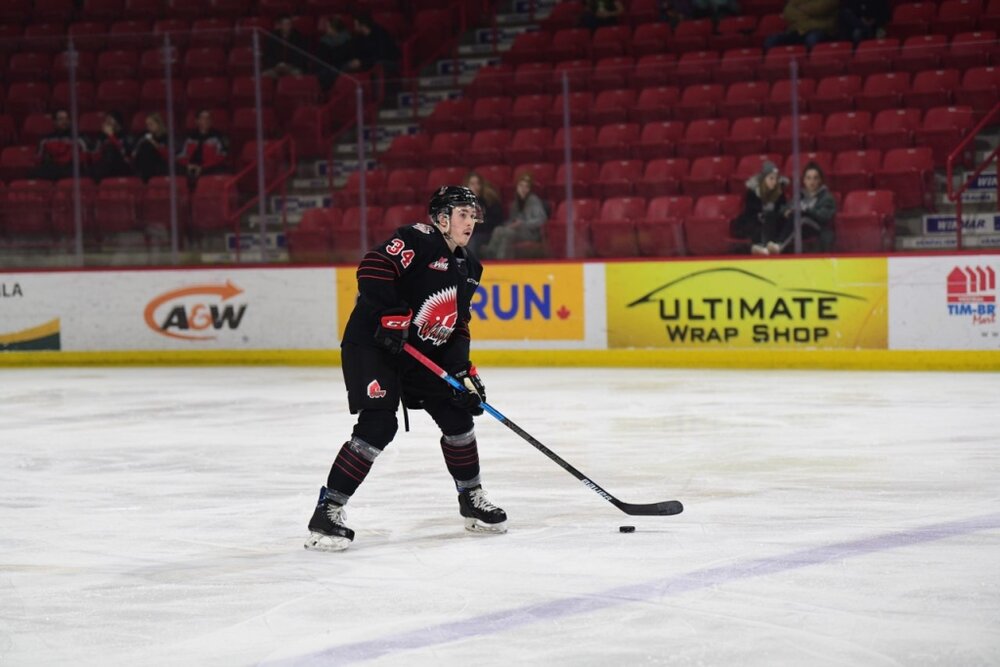 Cayde in action for the MooseJaw Warriors of the WHL.