Odane Scott – Elite Amateur Boxer
Working with Coach Kenny was an eye opening experience and super educational to say the least. One month after starting, I physically felt the difference in my speed, power, agility and endurance.
While working with Kenny I captured my fourth Golden Gloves Championship also winning the Golden Boy Award. I captured my second Provincial Championship along with being voted best boxer in Alberta. Finally, I won the Alberta box-off to qualify for Canadian Olympic Trials.
Kenny elevated my game on every level athletically which makes it easy to focus solely on my craft. If something doesn't work we modify, if something hurts we modify. We are always working together to get the best results!
Coach Kenny took my game to another level.
– Odane Scott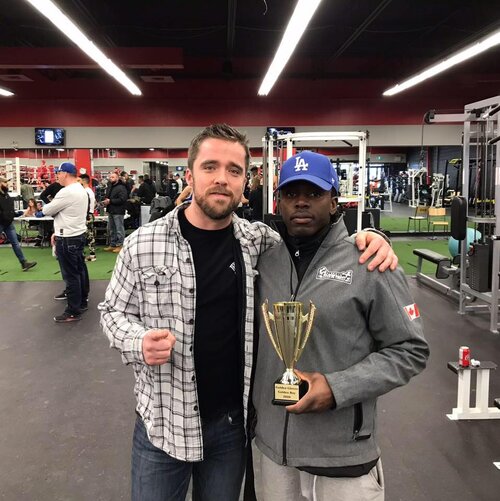 Shortly after winning Alberta Golden Gloves for the fourth time and taking home the Golden Boy Award