Cole Sabine – Ernest Manning High School Football
Working with Kenny changed me as an athlete. Being a football player, he was able to make me faster and more explosive than ever before while also improving my strength and stamina to levels I have never seen before. His coaching is amazing as he personalizes it specifically to your needs as an athlete and is extremely invested in making sure you are always improving. I have seen better improvements in my game working with Kenny than ever before! All in all he is the best trainer I have ever had.
Overall, what makes Kenny a great trainer is his passion for his job. Kenny finds joy in making athletes better, always has an optimistic mindset, and creates a friendly yet competitive environment where he wants you to improve and succeed. With Kenny's help, i was able to make the Calgary Royals Midget AA hockey team and be an assistant captain on it. To have this leadership role was truly amazing as I have never been a captain before.
No matter what, Kenny always believed in me and showed true interest in me and my athletic goals, helping me every step along the way.
I am extremely lucky to have a trainer as dedicated, enthusiastic, supportive, and caring as Kenny.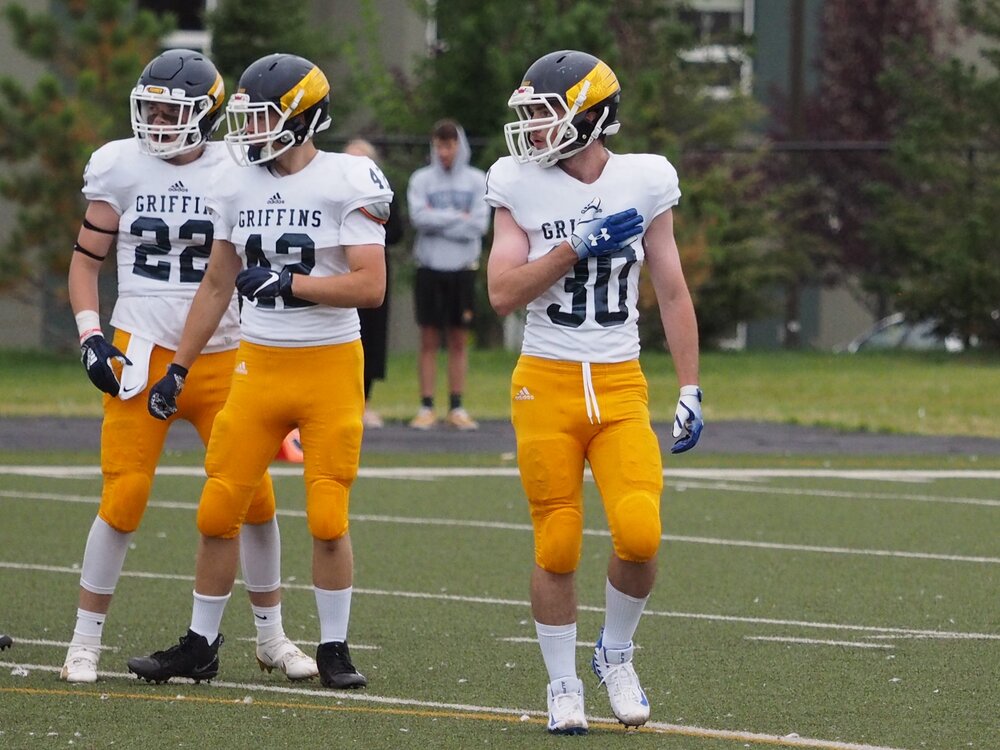 Cole in action for Ernest Manning High School this past season.